We took a lunchtime hike out on some of the trails maintained by the Hollis Nor'Easters. We started at the site of the former town of Monson, NH.

We made a loop via Mill Road, Hayden Road, the Birch Hill cell tower, and then back to Monson via the main 501S trail.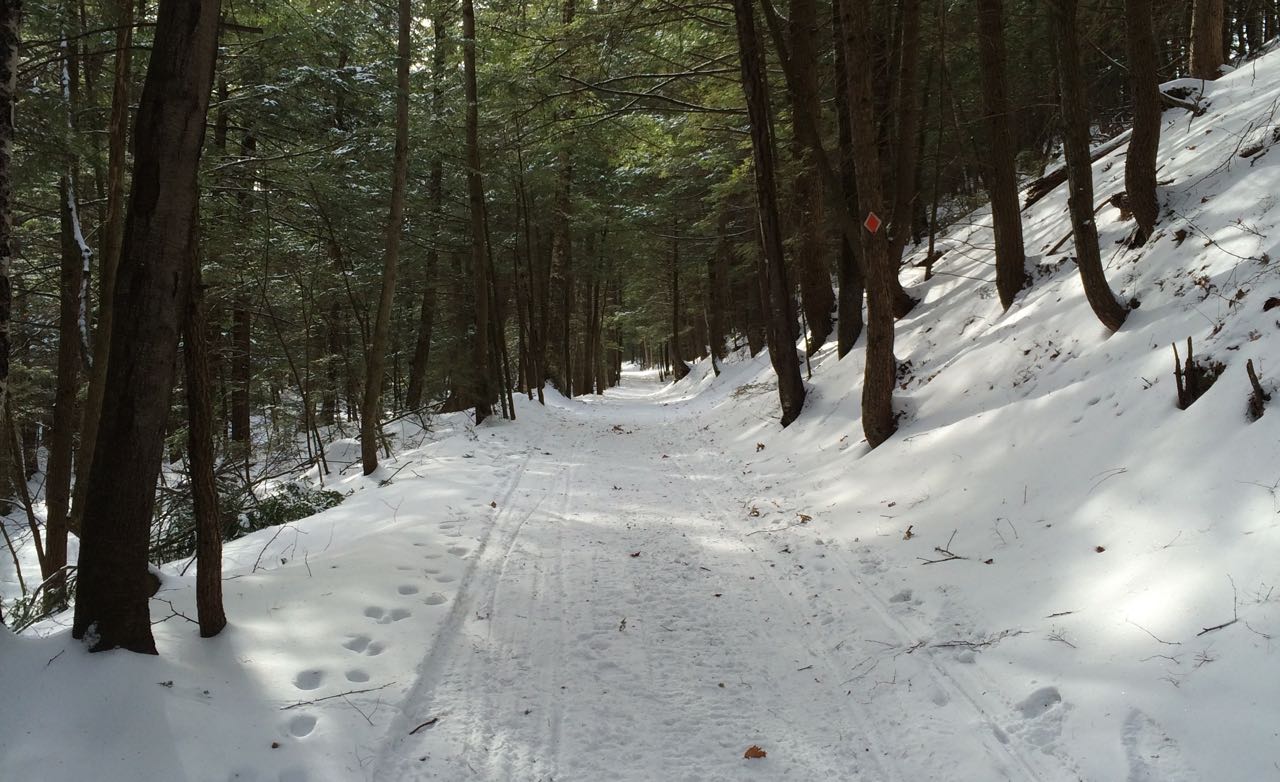 Temperature was a relatively mild (for this time of year) 25F with just a light breeze. A little over 5 miles in total on an inch or two of packed snow. Now feeling suitably tired and looking forward to a roast chicken dinner.